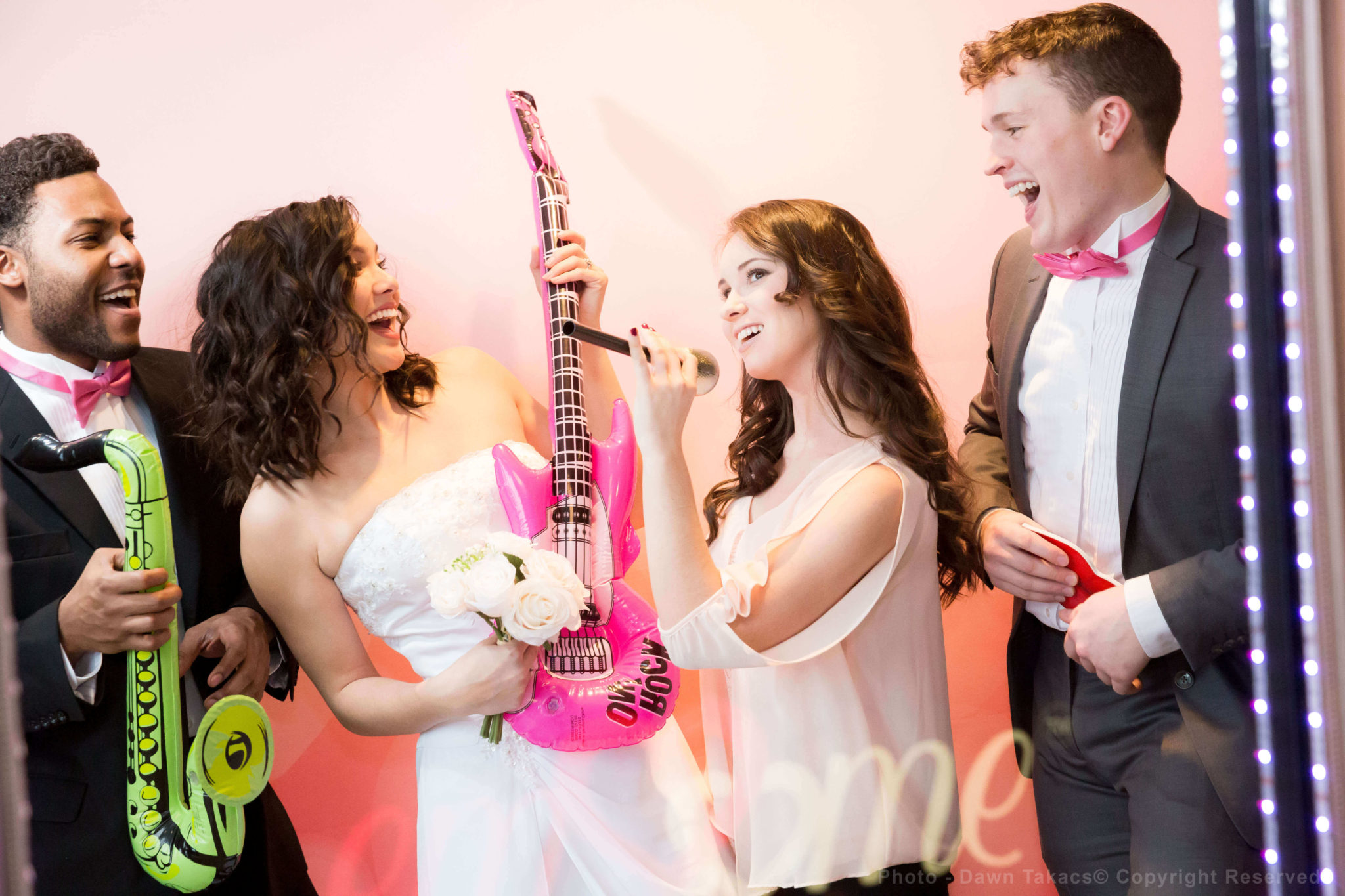 vip wedding package
Our VIP wedding package is all-inclusive and includes everything to make your wedding day photo booth picture-perfect! This package contains our award-winning mirror photo booth service with many features and extras, created exclusively for you by emme photo booth!
Our vip wedding package includes:
Featuring our award-winning

Mirror Booth

& led illuminated frame

The VIP package offers the mirror booth for 5-nonlinear hours with no timeline concerns, this service enables an early opening for cocktails, close for dinner and a reopen for the reception! 

High-speed DNP printer for 4×6′ and 6×4′ printed photos

Unlimited photo sessions and printed photos for your guests! 

Instant delivery of digital images by text message! 

Your choice of over 30

premium pillowcase backdrops

for the best photo images! 

Tabletop & digital props! 

Friendly, outgoing & helpful attendants to help your shy guests find their inner star!

All images are shared with you via Google Drive within 48 hours of the wedding!
The personal touch is included too!  
Customized start screen

Personalized photo frames

Monogrammed mirror booth covers 

VIP memory box service

Touchscreen seating chart
The VIP wedding package includes our talented graphic artist customizing your two photo booth frames. We have hundreds to browse and choose from; this is only a preview! Once you select a photo frame, we add a personal touch with your colors/names/date/message! Next, we create a custom animated start screen to match – preview here! Next, our designer makes a monogrammed booth cover to complement your wedding colors and theme. The booth cover becomes yours after the wedding to repurpose into a pillow, blanket, or wall hanging to treasure forever! 
Exclusively by emme photo booth, our 'Memory box service,' includes a decorated box in your colors, signage to welcome guests to sign a 'lovely note' to the newlyweds. Service offers elegant memo cards, metallic sharpies, and gold/silver paper clips. With this service, your guests receive an extra picture from the attendant and are invited to write you a little note on a separate memo card and then clip the extra photo and message together and drop them in the 'Memory box.' Our memory box service gives you the creative freedom to make a wedding album with all those pictures and 'lovely notes' – perfect for a newlywed's date night! 
The final touch – touch screen seating charts are digital and are created in-house by our artist. With your guests' names and table assignments, we will create an alphabetical touchscreen list for your guests to find their table assignment.